Follow Us On Twitter
Track limits were made for extending... 🤫

#WeAreWalero #GetTheEdge
Twitter feed video.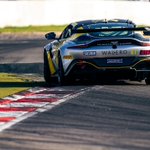 ONE. MONTH. TO. GO. 🙌🏁

@Tomingram80 | @AidenMoffat16

#WeAreWalero #GetTheEdge #BTCC
In the latest instalment of #Walero's Real Racers series, we chat with Edward Pearson as he prepares for his first year in @GinettaCars... 🏁

Tap below to read all about his journey so far and what lies ahead! 📰

➡️ https://www.walero.uk/news/real-racers-edward-pearson/

#WeAreWalero #GetTheEdge #RealRacers
Load More...