BioEdge+ Antimicrobial Sanitiser is a new, more advanced formula of our world renowned Envirotec+ Antimicrobial you find in our FIA approved underwear. BioEdge+ is certified effective against Covid-19!
Specifically formulated for motorsport, BioEdge+ is Skin-Safe and non-reactive and non flammable making it perfect for challenges that the motorsport throws at us!
Effective against Covid-19 (Official certification available) and 99.999% common bacteria as well as many fungal spores and viruses

Long lasting residual effect

Non-Hazardous or reactive (Can be used on paints, metals, tools etc)

Decantable for use across a variety of application methods inc Trigger spray, atomiser, Fog machine, mister etc
Available in 5L, 25L and 55 gallon drums.
Contact us for more information or to place an order
Follow Us On Twitter
The unsung heroes 🙌

#WeAreWalero #GetTheEdge #Teamwork
Only the best for @AidenMoffat16 💪

#WeAreWalero #GetTheEdge

📸 @JakobEbrey
Twitter feed video.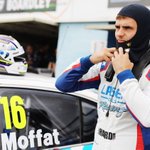 🏆 GT World Challenge Europe Champions 🏆

We'd like to wish a huge congratulations to @followWRT's @vanthoordries1 & @weerts_charles for winning the @GTWorldChEu Overall Drivers Championship at the Nürburgring! 🙌

#WeAreWalero #WRT #GTWorldChEu

📸 Michele Scudiero
Load More...