Feel free to give us a call or drop us a line for any information about Walero products.
Follow Us On Twitter
We'd like to wish our partners @followWRT a huge congratulations on their championship triumph in the @EuropeanLMS! 🏆

Hugely deserved - well done to all of the team! 👏

#WRT #ELMS #WeAreWalero #GetTheEdge
How happy are you feeling, @AidenMoffat16? 😅

Congrats to our #WaleroAthlete, Aiden Moffat who storms to a race win after taking his maiden @BTCC pole position yesterday in qualifying!

#GetTheEdge #WeAreWalero
There's a busy weekend of racing coming up! 🤩

What are you most looking forward to? 👀

#WeAreWalero #GetTheEdge #BTCC #DTM #ELMS
Twitter feed video.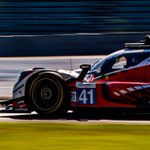 Load More...